Smart Kid Security (SKS) teaches children the basics of responsible use of the Internet in a playful way. These include topics such as privacy or a healthy balance between online and offline. With this programme, SKS addresses KiTas, kindergartens and primary schools – first in Berlin and from 2019 throughout Germany.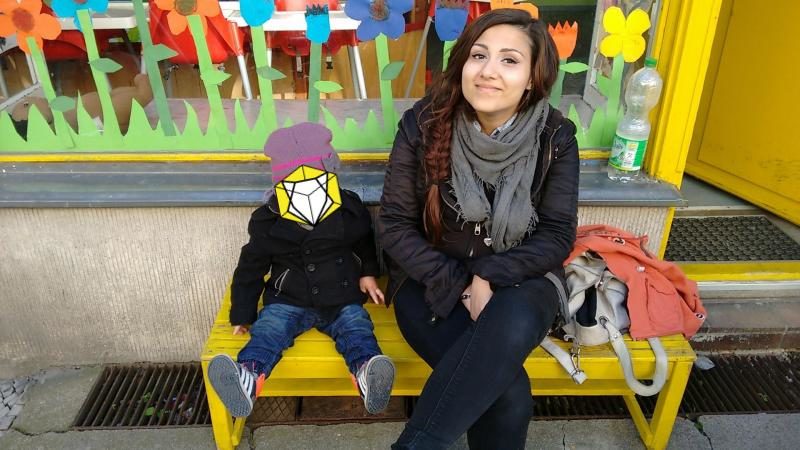 –
In August 2016, my second child was just 1.5 years old, I was looking for a children's book that would teach the basics of the Internet – similar to other everyday topics such as "Going to the toilet" or "Attention in traffic". I was surprised to find that even Google and Amazon had failed to show results for this relevant topic: no hits for German-language products. Unusual nowadays. With my creative background, I decided without further ado to fill this gap and started a book project with the working title 'Internet safety for children'. As part of my computer science studies, the platform concept Smart Kid Security evolved from the children's book. The goal is to use online and offline tools to teach children relevant knowledge and to encourage them to learn more about Internet security on their own.
Through my research and discussions with friends, parents, educators and scientists, I became fully aware of how little material and information sources there are and how great the uncertainty about the topic "Internet safety for children" is. According to this Unicef study, almost half of parents are not in a position to teach their children the basics of the Internet. In German schools, this topic is usually omitted completely. If at all, then educational offers are available only for children starting from 7 years. However, 81% of all two-year-olds in western countries already have a digital footprint. Statistically, this means that the majority of German children use the Internet over a period of at least five years without having learned how to use it. A situation that would be unthinkable, for example, when it comes to road safety, because the basics are already being taught here in the KiTa or kindergarten.
And this is where we come in with our Smart Kid Security program, which was developed in cooperation with educators, researchers and security experts. On site in educational institutions, we teach children the basics of responsible Internet use in a playful way. The first unit of our multi-stage program deals with teaching content from the area of Digital Wellbeing. The primary focus is on dealing with the Internet and understanding basic inherent concepts such as privacy, trust and the value of data, as well as establishing a healthy balance between online and offline.
And since practice provides the greatest insights, I am pleased that we will have the opportunity in the coming weeks to hold a series of pilot workshops at KiTas in Berlin. I will report regularly on the findings and input of all participants.
Until then you're welcome to visit our Facebook group and share your thoughts with me.
— Anamarija
Join the Smart Kid Community
Let's rethink and improve online security education together